Order your bread, pastries and cakes online
The Demelenne bakery-pastry shop offers you more than 10 varieties of bread. Fresh, artisanal breads, made with exceptional flours. We make all our preparations and recipes from A to Z.
If you like baguettes, pistolets or even barbecue bread, you're in for a treat.
Couques, gosettes, brioches or croissants? Order them now in our online shop. We guarantee a quick pick-up at the counter of our establishment in Hotton. Order your pastries on Saturday afternoon for collection on Sunday morning!
Pies are one of our specialities. We prepare them with fresh and quality products and we garnish them with seasonal fruits.
Your next cake? Whether you like chocolate, fruit or more original cakes, discover our recipes to share with family and friends.
Don't have time to prepare your lunch? Order one of our sandwiches online. Our sandwich service is open every day except Sunday.
Order your bread, pastries and cakes online
Our shops in Hotton and La Roche-en-Ardenne
The bakery has two points of sale: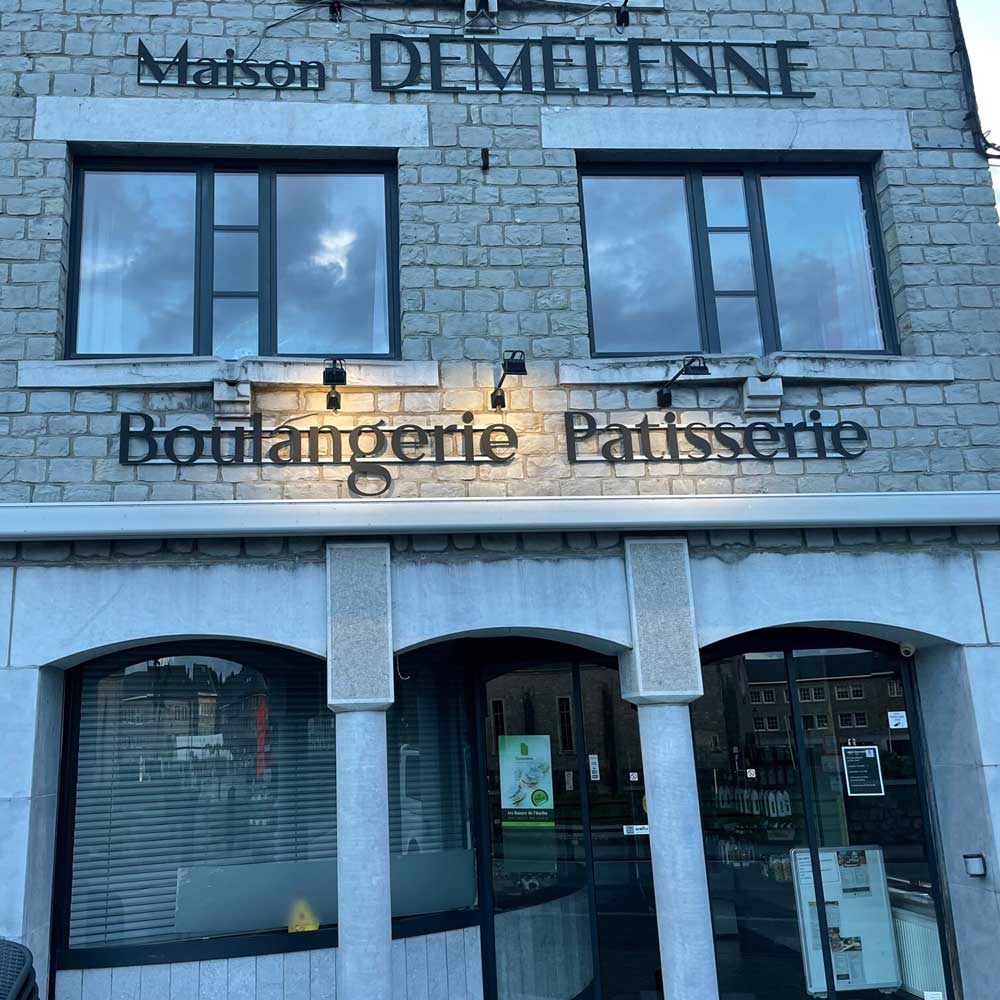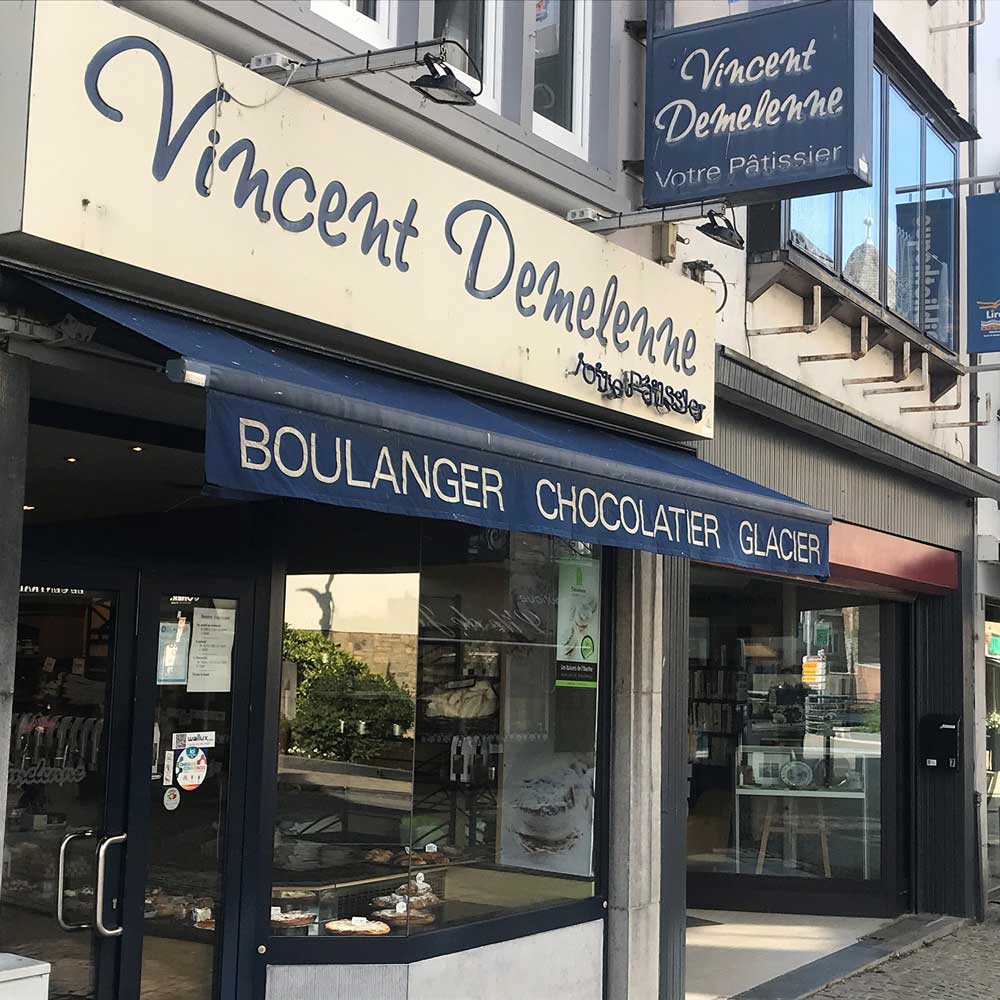 The two shops are open on the following days and at the following times:
Tuesday to Saturday – 7.30am to 6.30pm,
Sunday – from 7 am to 5 pm.
At almost 100 years old, the bakery-pastry shop combines tradition and new flavours
The Demelenne bakery is famous for the quality of its products, whether it be its breads, cakes, tarts, chocolates… but also the delicious Baisers de l'Ourthe. Formerly known as Baisers de Hotton, these original mignardises are a speciality of Maison Demelenne.
Vincent Demelenne grew up in the bakery which was then run by his parents and which was created almost a hundred years ago, in 1927! Today, the bakery-pastry shop located along the Ourthe river combines the tradition of ancestral recipes with the novelty of new flavours. There is always something to enjoy!